Nissan Altima vs. Maxima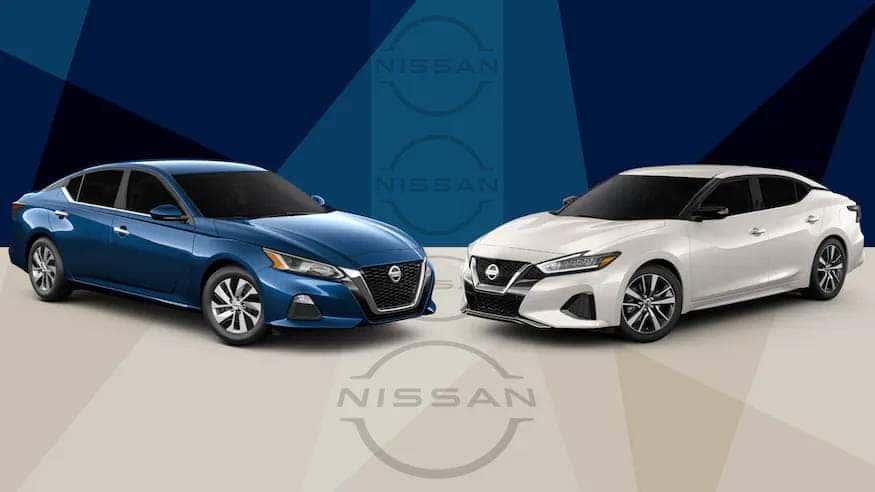 To the casual observer, there isn't much that separates the popular Nissan Altima and Maxima models. These are both practical, safe sedans capable of serving owners well in busy day-to-day life. Of course, car makers don't create two versions of the same vehicle, so there are some important differences to be aware of here. We'll highlight those differences below so you can pick out the right vehicle for your lifestyle and budget.
When you shop with Five Star Nissan of Albany, you'll never be alone when looking for your next vehicle. Our experienced team is always happy to offer insight into the vehicles available on our lot and we can set up a test drive for any car you would like to get to know a little better. Come see us today!
What is the Nissan Altima?
First, let's take a look at the Altima. This is the "standard" Nissan passenger car, and it is an extremely popular one. There are countless Altimas on the roads today, and their popularity is due to the versatility of the vehicle, an affordable price tag, and a distinct lack of weaknesses. When in doubt, you could go with an Altima and be very happy with your selection.
The Altima is built around a standard four-cylinder engine that delivers solid performance and outstanding gas mileage. While you have the option to upgrade that engine to a turbo that will make the car far more energetic, the base engine gets the job done just fine for most people. With front-wheel drive and a continuously variable transmission, the experience of driving an Altima is exactly what you would expect from one of the leading cars on the market today.
What is the Nissan Maxima?
From an aesthetic standpoint, the Maxima doesn't look that much different than the Altima. Both have distinctive Nissan styling, and while the Maxima is a bit sportier, the difference is far from dramatic. If you aren't an expert in the automotive world, you could easily be forgiven for mistaking one for the other.
Yet, looks can be deceiving. The Maxima is, in reality, quite a different vehicle from the Altima. With the Maxima, you'll be investing in performance and an exciting driving experience. This is not a typical passenger car, but rather one designed to deliver a thrill and provide the driver with a great experience trip after trip.
As evidence of the Maxima's performance edge, the standard engine is a 3.5-liter V6 that can generate a whopping 300 horsepower. Because the Altima and Maxima are very similar in size – within just a couple of inches on each dimension – the addition of so much extra horsepower means this model is a performance machine that will live up to the standards of even the pickiest drivers.
Paying for Power
There are no two ways about it – you will need to spend quite a bit more to enjoy the power that the Maxima brings to the party. The difference between these two can be $10,000 or more, depending on the package and the various options you select. Any buyer on a budget will automatically lean toward the Altima, and that is a strong choice. It's a reliable, comfortable vehicle, and plenty of fun to drive. Of course, if you upgrade to the Maxima and spend more on your purchase, that money will deliver you an exciting drive each time you sit behind the wheel.
A Luxurious Layout
Inside the Maxima, you will find that the additional money spent on this purchase was not only to buy you more horsepower. Additionally, this looks and feels like a luxury car when you get inside, and it has quite a few upgrades to separate it from the Altima. It's as sporting a feeling on the inside as it is to drive, and there are impressive bits of technology everywhere you look.
As you can see, the Altima and Maxima actually differ in a few notable ways, despite their similarities. Whether it is the exciting experience presented by the Maxima or the efficiency of the Altima that grabs your attention, we'll help you find just the right one to buy. Shop through our inventory on our site and contact us if you need assistance. We can't wait to help you make this exciting purchase!
For more information please contact us today!